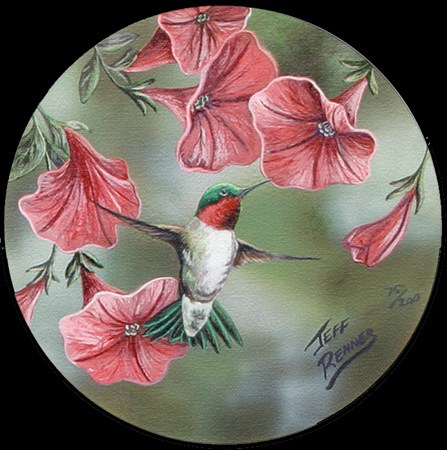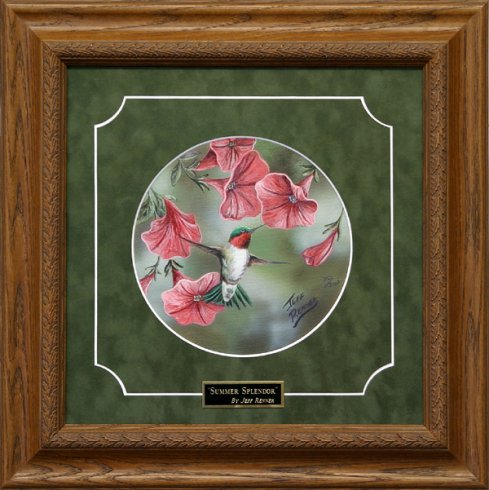 On this lazy summer day, a Ruby-throated Hummingbird flashes its iridescent colors among the morning glories.


Available only in Giclee Canvas Reproduction


"Sold Out"


Image size: 7 1/2"x 7 1/2"
Edition size: 200 s/n
Unframed: $70
Framed: $129



Scroll down to view framed print
Frame size: 16 1/2"x 16 1/2"
All images copyright Jeff Renner.
All rights reserved.