On a still winter's eve, the snow begins to accumulate on the balsam branches where two Blue Jays roost for the night.

Only available in Giclee Canvas Reproduction


Limited Edition Canvas Print
Image Size: 19 3/4"x 27 3/4"
Edition size: 50 s/n
Unframed: $325
Framed: $500 (frame: 26"x 34")

Signed Open Edition Canvas
Image Size: 11 7/8"x 16 1/2"
Unframed: $80
Framed: $169 (frame: 18"x22 1/2")

Scroll down to view framed print.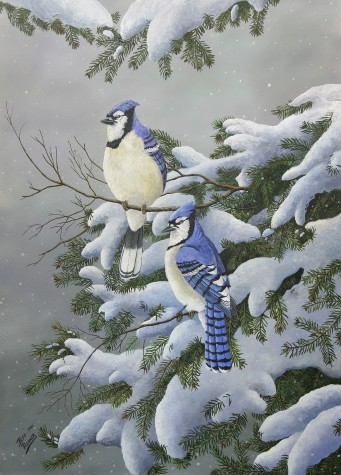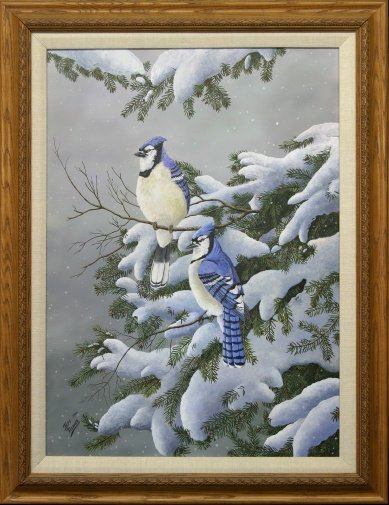 All images copyright Jeff Renner.
All rights reserved.