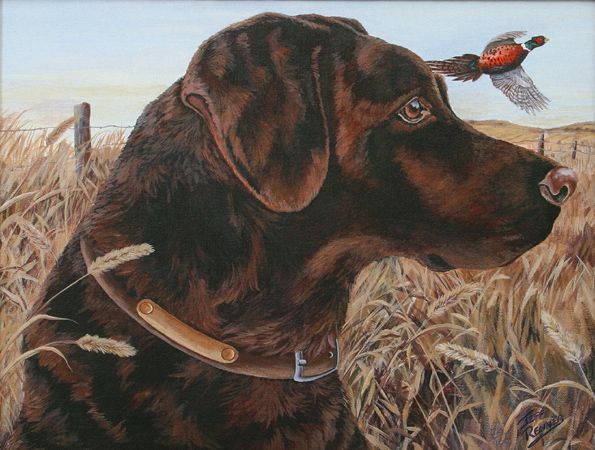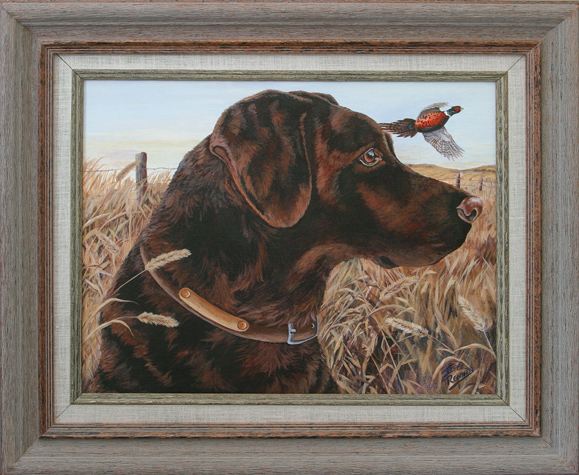 There's nothing better than having your labrador companion out there with you in the field pheasant hunting.

Available only in Giclee Canvas Reproduction

Image size: 11 1/2"x 14 5/8"
Edition size: 100 s/n
Unframed: $70
Framed: $120

Scroll down to view framed print.

(Jeff will personalize your dog's name on the collar!)


Frame size: 16 3/4"x 20"


also available in oak frame (see black lab page)
All images copyright Jeff Renner. All rights reserved.