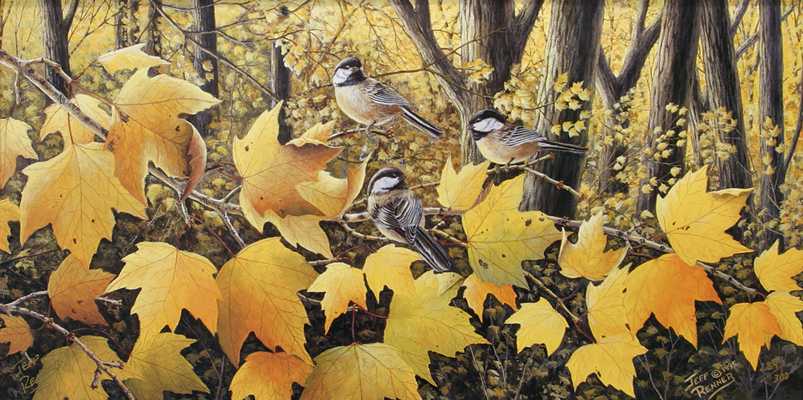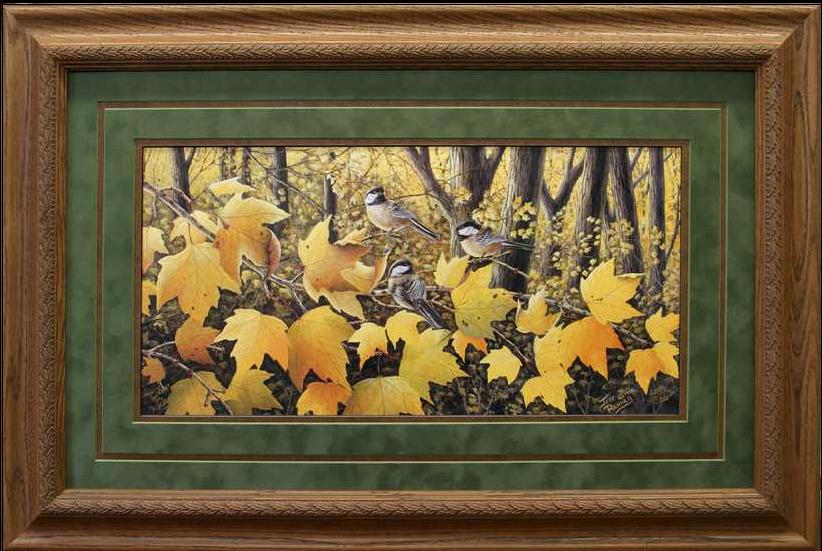 The bright yellow colors of autumn seem to help camoflage the trio of chickadees in this stand of maple trees.


Image size: 9"x 18"
Edition size: 300 s/n
Unframed: $55
Framed: $169

30 Artist proofs
Unframed: $75

Signed open edition
Image size: 6"x 12"
Framed size: 11"x17"
Unframed: $20
Framed: $39.95

Scroll down to view framed print


Sold Out
Frame size:
18 1/4"x 27 1/4"

All images copyright Jeff Renner. All rights reserved.