A wary Blue Heron stands patiently waiting for a bluegill to stray out of the shadows under the dock while a nearby Red-winged Blackbird watches.


Only available in Giclee Canvas Reproduction


Image size: 15 1/2"x 26"
Edition size: 200 s/n
Unframed: $275
Framed: (frame 1) $395 (frame: 21"x31 1/2")
(frame 2) $625
Signed open edition
Image size: 11 3/4"x 19 5/8"
Unframed: $85
Framed: $189 (frame: 17 1/4"x 25")

Scroll down to view frames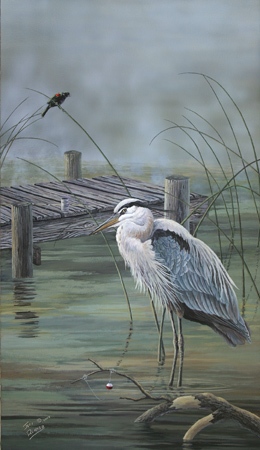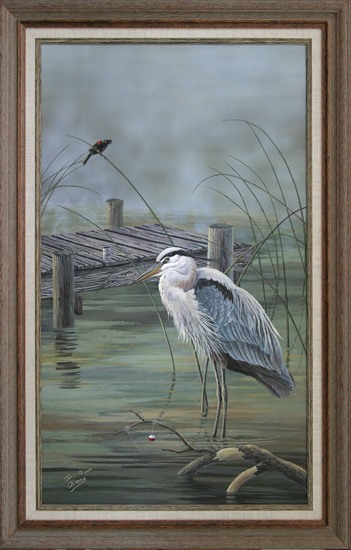 All images copyright Jeff Renner.
All rights reserved.