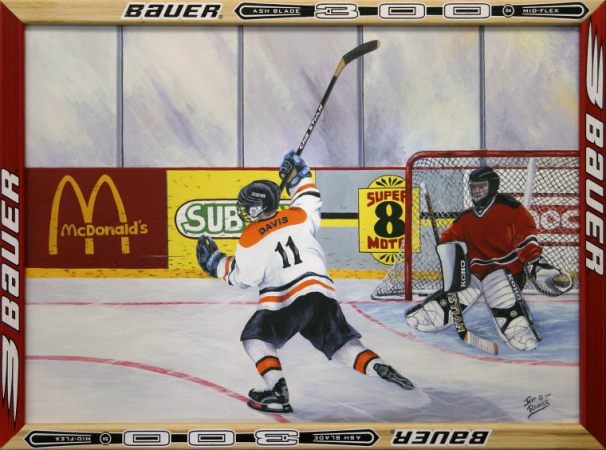 Jeff will personalize player's name, number, and jersey colors to match team colors. All prints are framed with hockey sticks.

Edition size: 500 s/n Giclee Canvas Reprodutions
Image size: 20"x 27"
Framed: $189

Signed open edition Giclee Canvas Reproductions
Image size: 8"x 10"
Framed: $69

All images copyright Jeff Renner. All rights reserved.